It is the Mission of Carolina Family Alliance, Inc. to develop alliances with youth, families and communities of the Carolinas through the provision of therapeutic and comprehensive services that will empower youth, solidify families, impact/strengthen the community and change lives.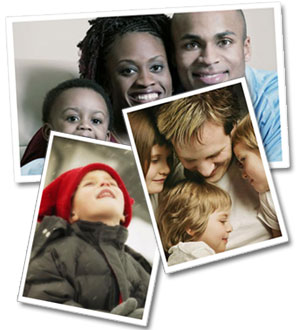 Human Rights
We believe that quality of service and care is a right, not a privilege. We respect the right of all people.

Diversity
We respect the uniqueness of each individual, youth, and family that we serve; we believe that diversity is a valuable community asset.

Quality of Service
We are committed to excellence and accountability. We provide only the highest level of service possible to the individuals, youth and families that we serve.

Family
We believe that family is the singular most significant factor in influencing human identity. " Family" is defined in many different ways, and is not limited to the boundaries of biology and/or marriage.

Human Development
We believe that all members of the community should have the opportunity to develop to their fullest potential.

Organizational Culture
We value a work environment that nurtures professional growth, team work, risk-taking, creative dissent and trust among staff.

Alliances
We value alliances with policy makers, other service providers, and clients to develop programs and provide services that improve the quality of life in our community.

Wisdom
We learn from each other and acknowledge that there are many ways to learn.

Best Practice
Best practice is the treatment mode that we operate by. We believe that Best Practice + Best Quality=Best Service.